From the desk of Travis K. Morton…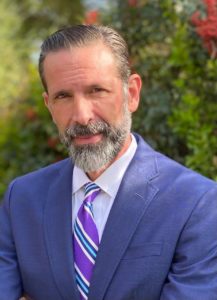 Thank you for visiting my website. My name is Travis Morton, and I am a litigation attorney with almost 25 years of experience helping individuals and businesses deal with legal disputes and controversies across North Carolina. I consider it an honor to represent my clients in proceedings before all levels of the North Carolina courts. My litigation experience includes numerous jury trials in Superior Court and appeals in the North Carolina Court of Appeals and the North Carolina Supreme Court.
Since 2000, as part of a boutique estate planning and litigation firm I helped establish, the majority of my practice focus is in the area trust and estate litigation. In recent years, with the aging of our population, more and more attorneys are seeking to enter this area of practice; however, unlike some, I have an established record and proven dedication to this area of law. In addition to my focus on trust and estate litigation, I am also very experienced in the related area of guardianship law.
After graduating with honors from North Carolina State University in 1991, I received my law degree from the University of North Carolina at Chapel Hill in 1994. While I grew up in Greensboro, North Carolina, I moved to Raleigh in 1987 to attend North Carolina State University and, along with my son, I call Raleigh home.
I view the practice of law as a professional calling, not just a business. My goal with this web page is not to maximize my caseload, rather, it is to introduce myself to prospective clients that have complex and difficult cases that need an experienced and dedicated attorney to help them. My clients are welcome to call me on my direct line and they work directly with me, not staff or associate attorneys.
I know people do not contact a lawyer unless they are in great need, and I consider it a privilege when clients place their trust and confidence in me. The fact you are reading this website most likely means you too are in great need. I hope you will reach out to me so we can meet and discuss how I may be of service to you.
Travis